As I mentioned on Monday, the Hubs and I are on a little mini-vacation by the sea.
We've rented this charming, wee little cottage for 5 days.
Look at this tiny white kitchen!
I love the bead board look cabinets, (I suspect they are from IKEA), and the apron front sink.
The countertops are simple 1x6 boards instead of the traditional butcher block.
The weather has been sunny and mild and is supposed to remain that way for the whole time we are here.
Look at this FABULOUS beach house that is for sale not far from our cottage.
(If there are any millionaires out there, I'd like this for Christmas!)
The little plaque you see by the porch window indicates that this is an historic site.
Heading out now for a walk by the sea!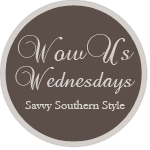 also linking to
Faded Charm for White Wednesday