I've been thinking a lot lately about how prone we are, how prone I am, to think that the way I think and what I think is right. I become so sure of my rightness that I build a fortified wall around my opinions and my own way of thinking that even the Lord Himself cannot penetrate, not because He's not able, but because I won't let Him. You see, He's not One Who goes around violating my free will and my free will is pretty dog gone stubborn most of the time.
I've also been thinking a lot lately about how prone we are as human beings to perpetually swing to extremes. We see it clearly in the Bible ever since sin entered into the garden. We see it in our world today. We see it in the church today. There are those who swing to the extreme of ultra legalism. Their relationship with God is based on rule keeping. Like the religious people of Jesus' day, they've taken God's basic commandments and added hundreds of manmade traditions on top of them. Then there is the other extreme. In their rejection of legalism, there are those who have taken the concept of liberty to the extreme.
In the name of grace, they think that anything goes
and that God is okay with that.
(Join me for the rest of this post on Sunday, September 3rd, at Woman to Woman Ministries where each Sunday I share a bit of Sunday Soul Food!)

still following,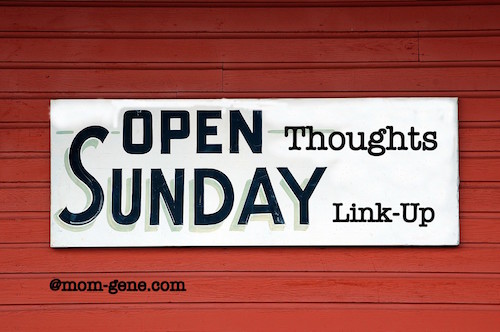 Also happily linking up with the lovely