This past week has been difficult. We are being bombarded with bad news. Division and strife abounds. Our whole world is sin ravished and sick, not just the United States. For people of the Bible this should not come as a surprise. However, it can be disheartening and overwhelming. Back in the day there were no instant news sources alerting us of breaking news twenty-four hours a day. (Perhaps ignorance was bliss!) There were no social media platforms with people continually voicing their opinions and arguing with one another. Add it all together and no wonder peace is hard to find and confusion seems to reign! Hopelessness, despair, depression and anxiety have become common struggles.
May I suggest that in order to survive, and even thrive in these trying times, it is important to be extremely discerning about the voices you are listening to. Psalm 62:5 says,
"My soul, wait only upon God and silently submit to Him; for my hope and expectation are from Him."
Let's break this verse down and see if it can help illustrate the point I am trying to make. First of all, our soul is our mind, will and emotions. What we feed our mind affects our emotions and eventually our choices. As the world gets louder and more confusing, it's good, necessary even, to pull away, wait on God, and submit to Him and His voice.
(Join me for the rest of this post on Sunday, August 20th, at Woman to Woman Ministries where each Sunday I share a bit of Sunday Soul Food!)

still following,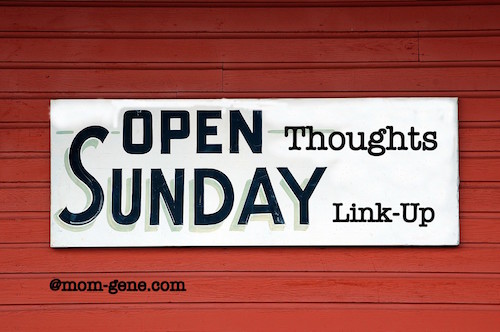 Also happily linking up with the lovely