Baby, it's cold outside!
It's been sunny and blue skies this week in Portland, Oregon, but frosty cold.
I decided it was time to set up a hot chocolate station for the grandkids...
and I enjoy a cup now and then myself!
It's as easy as gathering your supplies and finding a nice tray or tote to set them in.
In my vintage berry tote I put:
-6 of my favorite Christmas mugs
-some packets of instant hot chocolate, the kind that you simply add boiling water to
(our oldest granddaughter knows how to make it herself with these packets)
-a large jar filled with Nesquick chocolate milk powder that you add to hot milk
(I'm not fond of the packaged hot chocolate so I prefer this)
-some spoons for stirring
- a jar of mini marshmallows
-a jar of Bob's soft peppermint sticks
(these melt into the hot chocolate and add the best peppermint flavor!)
Then I made a little Christmas-y looking Hot Chocolate sign.
Here's a copy for you to download and print.
Now all that's left to do is top it off with a cute bow and enjoy!
still following,
My friend Barbie has just released her new book, Coffee Talk with Jesus and is giving some away. Click on the link to find out more!
Be sure to click on the photo below to see how to enter my giveaway of this
beautiful Ghanaian Market basket!
I'm linking at some of these wonderful places...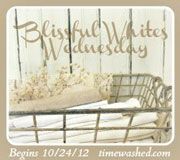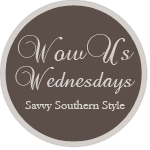 Also linking to Jennifer Rizzo's Fabulously Creative Friday