With the addition of my antique wooden cubby to the old library table in the living room, I decided to keep the mantel decor super simple and visually "quiet" this year.
The cubby adds a lot of visual interest and has pops of autumn orange here and there, so I kept the mantel decor very neutral colored.
This old bean pot was in my house growing up, but it wasn't kept in the kitchen.
It sat in an old cupboard out on the back porch and held bits and bobs of screws, nuts and bolts.
I love that I have it now, and it's one of my favorite things.
A branch decorated with leaves made from old hymnal pages, ( that have been stained with coffee and dried in a warm oven), is tucked inside.
Larger hymnal leaves hang from a branch over the mirrored window.
Rattan and resin pumpkins add naturally warm, earthy colors and textural interest to my simple mantel display.
I think this ultra simple autumn mantel may be one of my favorites.
Still following,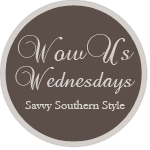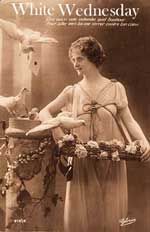 Also linking to the
FALL MANTEL PARTY at THE INSPIRED ROOM