I read on Instagram today a comment of someone wondering how those of us that live in the Pacific Northwest deal with all of the gray, rainy days.
First of all, it isn't always gray and rainy.
We've had some gorgeous cold and clear days so far this winter!
However, today is a gray day.
So, how do I beat the winter doldrums?
First of all, I spend time with Jesus.
I read the Bible and journal, listen to worship music, and also keep a gratitude journal.
Counting my blessings is a huge help to beat the blues.
I also find that exercise is a great mood booster.
So, I bundle up and go on my walk/run, or if the weather is too extreme, use my elliptical indoors.
I also take vitamins and extra vitamin D.
Being creative and changing things up around my home is also a great doldrums buster.
Today I worked on this little vignette and also began making some changes around the house in preparation for Valentine's Day. (You'll have to come back later to see those.)
Another great way to beat the doldrums, is to get your eyes off of yourself and do something to help or encourage someone else.
When I do that, I find that God always encourages me in return.

So, how do you beat the winter doldrums?
I'd love to hear, so leave a comment!
Still following,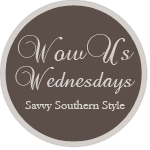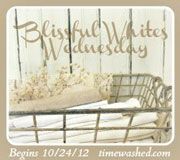 also joining the linky at
Adorned from Above