If you're looking for a "Fancy Nancy" pantry makeover, this isn't it. 
But if you're looking for an inexpensive way to make a messy pantry, cleaner, neater, and a bit more organized, maybe this will help.
My kitchen is a wee, little galley style kitchen. 
Thank God it has a pantry or I'd be in a world of hurt.
The pantry is probably only 18 inches deep but as wide as the kitchen is.
When you open the pantry door you face the wall.  To the left and right are deep shelves.
Let's just say, it was very easy to lose things in the back of those deep shelves…
like ancient cans of creamed corn, and we don't even like creamed corn so how in the world did we get a can of it?
I have no before pictures…but it was all too often messy and unorganized and held LOTS of stuff.
I would straighten it up fairly frequently, but decided it was time for a more drastic makeover that would hopefully help to keep it organized!
So first I took everything out…including the shelves.
I stripped the old contact paper off the shelves and put new clean, white contact paper on.
I gave the pantry a fresh, clean coat of white semi gloss paint.
I've seen a lot of beautiful pantry makeovers on blogs, but I wanted to do this as inexpensively as possible.
Some of those fancy organizing baskets are beautiful, but can cost over twenty dollars each.
  I also wanted containers that are easy to clean.
I went to Wal-mart and spent under $30 on white, plastic baskets.
Once the paint was dry, I put the shelves back in and started organizing.
I organized the shelves into the following categories ~
~the top shelves on both sides contain items used infrequently such as large serving trays, etc.
~small appliances
~spices and dry mixes, all neatly organized in small baskets
~drinks (coffee, unopened juice bottles, drink mixes which I put in a basket)
~baking items (in containers or baskets)
~breakfast (in containers or baskets, separated by cold breakfast and hot breakfast items)
~a shelf with a basket for containers of pastas and rice, and another basket for all oils, vinegars and syrups
~snacks (all in containers and or baskets)
~canned goods and unopened condiments (in a basket)
I labeled all of the baskets with computer labels that can easily be removed and changed as needed.
The best part of the pantry is the wall mounted hooks for my pots and pans, thanks to my handyman son-in-law.
I have a little rolling shelf that tucks away perfectly between the pantry shelves
and holds my canisters of flour, sugar and brown sugar, and my favorite bakeware and soup pots.
I'm lovin' having my pantry clean and organized.
I'll let you know how long it stays that way!
Happy Friday Everyone!
Elizabeth
Click here to enter my giveaway of Beth Moore's Jesus-90 days with the One and Only
Happily linking here-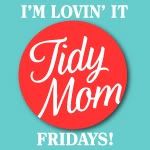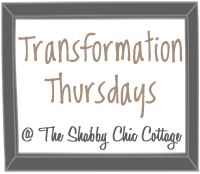 Also linking to THE NESTER for 31 days to a less messy nest!